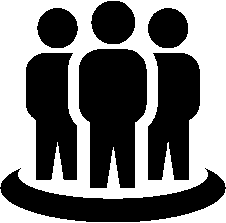 Meet our Professional ICMA Faculty
__________________________
A perfect blend of experience and motivational wizardry. The best people formula.
Mr. Rizwan Maniya has been teaching ACCA students for papers Performance Management, Financial Management, Advance Performance Management for more than 13 years with pass rates above Global ACCA and produced nationwide and also Worldwide pass rates in the ACCA papers. He also completed articles with EY (Ernst & Young) Pakistan and was also a part of ACCA MENSA faculty which conducted webinars for Global Students. Moreover, he has conducted 6 Global Webinars for APM (Advanced Performance Management) and 2 Global Webinar for PM (Performance Management) conducted by ACCA Pakistan.
MR. Taha Popatia has been teaching students for more than 8 years. He is a skilled instructor of various computational subjects including subjects of Management Accounting (ACCA), Advanced Financial Management (ACCA), Cost and Management Accounting (ICAP), Business finance Decisions (ICAP), Quantitative Methods (ICAP) and Strategic Financial Management (SFM). His students have secured National Positions numerous times.He completed his articles from Ernst and Young (EY) Pakistan and has a unique record of securing multiple national positions himself as a student including positions in Quantitative Methods (ICAP), Advanced Performance Measurement (ACCA) , Corporate Reporting (ACCA), Governance Risk and Ethics (ACCA).