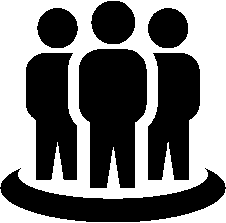 Meet our Professional O Levels Faculty
__________________________
A perfect blend of experience and motivational wizardry. The best people formula.
Mohammad Fazil Maniya is a Cambridge certified renowned O levels Islamiyat educationist. Serving in the educational sector for about 8 years, Fazil not only currently teaches in the Morning institutions like Beconhouse Schooling System, The Academy, Hexis College But also in the Evening institutions in the vicinity of (PECHS, North Nazimabad, Gulshan, Garden East, Defence and Malir Cantt).
Born and raised in Karachi, he is a gold medalist in Bachelors of Science in Computer Sciences (BSCS) from IBA, Karachi and has a double Masters in Computer Science and Islamic Studies.
Aamir Jaliawala is a qualified and motivated teacher with an experience of teaching O/A 'level Mathematics' for more than 5 years. Over 5 years he is associated with various renowned education institutions as a visiting faculty, where he has a proven track record of producing outstanding results. After building a successful 5 years career in teaching through different positions, he has built extensive teaching skill set that allows him to deliver engaging lessons, rigorous classroom management and impressive results in CAIE exams. He also possesses in-depth Knowledge of online learning platforms and how they assist students with learning outside of the classroom.
Ahsan Physicswala has an intense love for physics and passion for teaching. A post-graduate of Engineering from UK who also taught in UK holds more than 8 years of Experience in Pakistan and Abroad. A well versed teacher in digital world who holds the command of subject and interest of students intact with real life examples.
Mr. Waqas Ashraf is very well-known for his brilliant teaching skills and innovative teaching methodolgy. He is unarguably considered to be the man who gave life to the subjects Geography & History, making them more interesting for his students. His students consider him to be their first and foremost choice for achieving A* in Pakistan Studies.
Sir Hunain Saleem has been teaching O and A level Accounting since 7 years and is currently affiliated with Alpha College and Progressive public School. Along with Teaching, HS is persuing his career as an Auditor at Ernst and Young Chartered Accountants. He is currently studying CA Final.