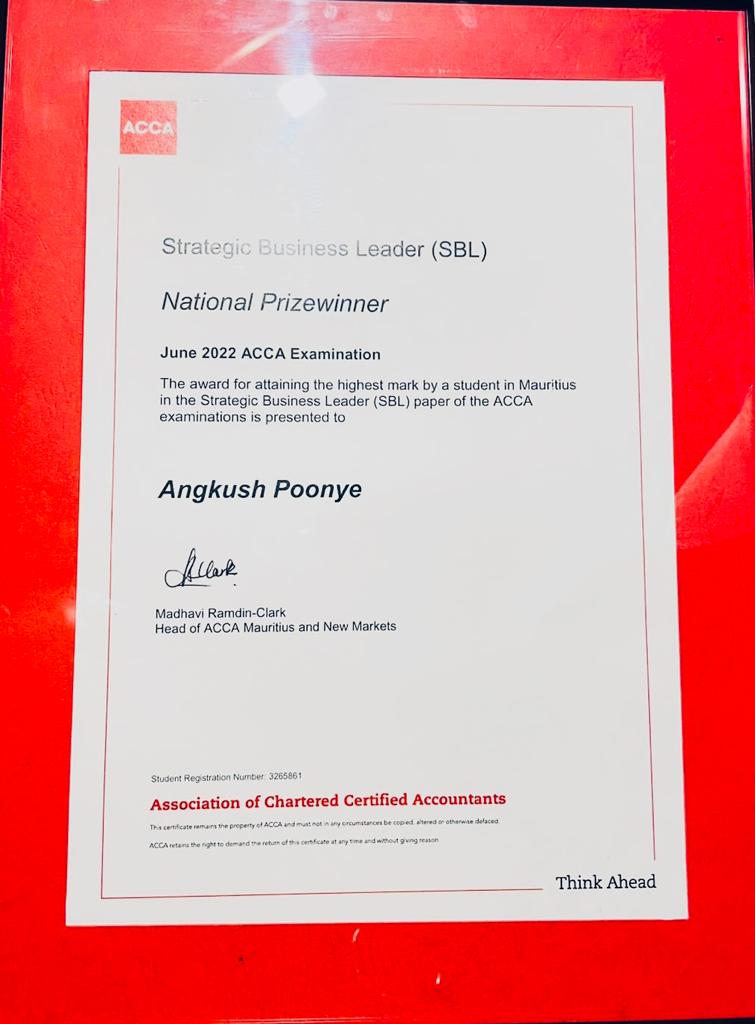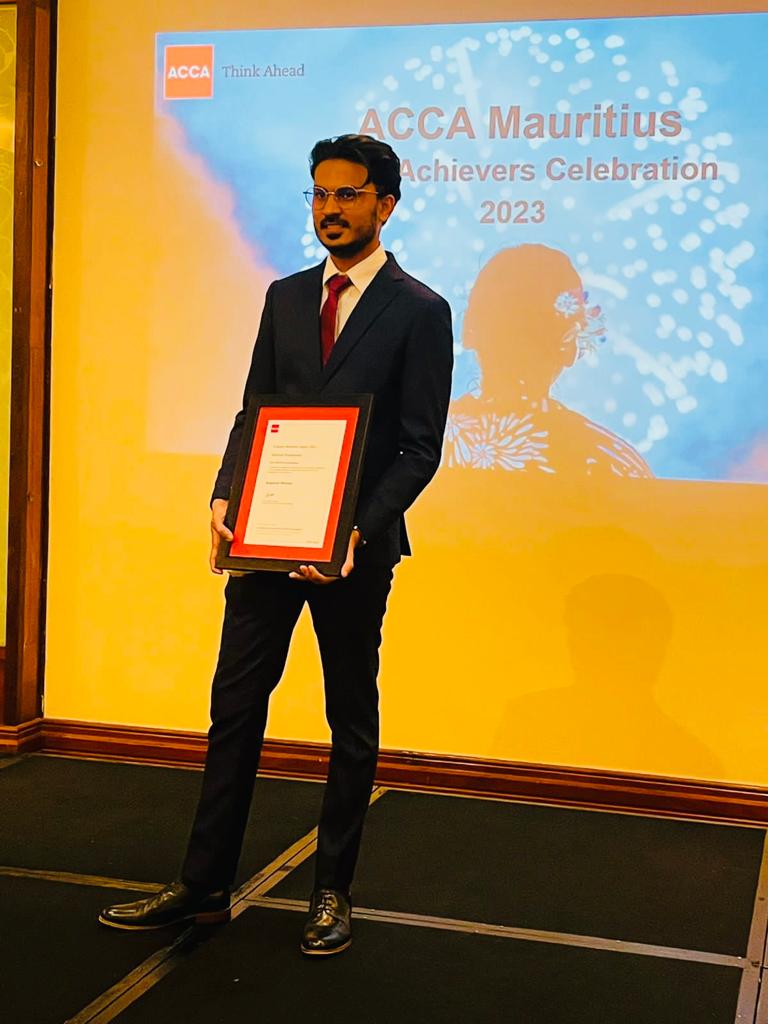 At 28 years old, Angkush Poonye works as an accounting educator in Mauritius. He is also a finalist of the prestigious ACCA qualification and has a strong passion for poetry writing.
Angkush started his journey as a student with VIFHIE in 2022 and managed to clear the Strategic Business Leader (SBL) paper in the first attempt itself. He gives credit to VIFHIE's SBL tutor, Mr. Hassan Dossani. He shares "I downloaded the 'Top 20 summary notes' by Mr. Dossani, which is freely available. After that, I enrolled in the crash course which helped me to improve my analytical skills, which is utmost importance when preparing for this paper." Angkush became the pride of VIFHIE when he shared the news of topping the SBL paper at national level.


After succeeding with flying colours in SBL, Angkush decided to continue his journey with VIFHIE and opted for Advanced Performance Management (APM) paper. Trusting the online learning experience that VIFHIE promises to all students and under the mentorship of Mr. Rizwan Maniya, the APM tutor, Angkush shone again in the March 2023 exam session. Not only did he pass the paper in the first attempt itself but also, he came first again in Mauritius.


Expressing his view regarding online education which some students find skeptical about, Angkush shares: "Online learning is now becoming a normality for aspiring professionals who must balance their career, passion, and personal life. Online learning requires an individual to stay dedicated and responsible. Thanks to the support of tutors at VIFHIE, I never felt disconnected from my ACCA studies".


Following this second achievement, Angkush chose Advanced Financial Management (AFM) paper and continued his learning journey under VIFHIE's AFM tutor, Mr. Taha Popatia. Our student reveals "At several point of time during my learning experience, I wanted to give up on AFM. AFM has been a challenging paper for me (compared to AFM and SBL) as I am not completely fond of financial math and formulae, which are of paramount importance to pass this paper. Mr. Taha knows his students well and makes sure that he motivates students to push their limits".


Angkush managed to pass his third professional paper in the first attempt, making VIFHIE and his tutors proud one more time. He shares "I did not attempt a 13-mark question at all, and I was not sure if I would be able to pass this paper in the first sitting itself. But luckily and thanks to the grace of God, I passed the paper and, I will always remain grateful to Mr. Taha for this."


Today, VIFHIE can be considered as an international online learning platform that acts as an umbrella institution regrouping ACCA students across the world. Our main aim is to make each student's learning experience memorable. We continue to motivate our students during their journey in becoming professional accountants and we would like to commend our High Achiever student, Angkush Poonye, once again for making VIFHIE and Mauritius proud!