ACCA December 2023 Attempt - Avail Flat 70% OFF Today on all ACCA Courses - Coupon Code by Enrolling Now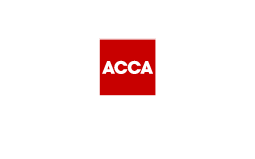 ACCA
Association of Chartered Certified Accountants
VIFHE is ACCA Approved Online Learning Partner that offers a self - paced learning environment for all the students of ACCA to comprehend over financial studies and lift up the luck with us. Start your career in finance with ACCA embark upon success.
A Better Learning Future For ACCA Students Starts Here
Financial Transactions
(FA1)
Management Information (MA1)
Enhance Your Confidence with our ACCA Online Courses
Business and Technology (BT)
Financial
Accounting (FA)
Management Accounting (MA)
Corporate &
Business Law
(LW)
Performance Management (PM)
Strategic Professional

(Essential)
Strategic Business Reporting (SBR)
Strategic Professional

(Essential)
Strategic Business Leader (SBL)
Strategic Professional

(Optional)
Advanced Financial Management (AFM)
Strategic Professional

(Optional)
Advanced Audit and Assurance (AAA)
Strategic Professional

(Optional)
Advanced Taxation (ATX)
Strategic Professional

(Optional)
Advanced Performance Management (APM)
Meet our
globally recognised
team!!
Rizwan Maniya
Subject Specialist
APM -
PM (
Eng & Urdu
) - FM (
Eng & Urdu
)
+13 Years
Teaching Experience
Delivered more than
10 Global Webinars
(PM & APM) organized by ACCA Pakistan
Subject Specialist
(SBL)


+20 Years Teaching Experience


Currently, A Director Finance In a Multinational Company
Subject Specialist
AA & AAA (
Eng & Urdu
)
+11 Years
Teaching Experience

Delivered more than
3 Global Webinars
(AA) organized by ACCA Pakistan
Abeel Ahmed
Subject Specialist
ATX (
Urdu
) Only
+17 Years
Teaching Experience

1
Nation Wide &
6
Global ATX Positions
Saniya Asif
Subject Specialist
TX & ATX (
English
) Only
+16 Years
Teaching Experience

Founder of Primero Business Solutions, a boutique firm offering
accounting and taxation services
to international clients
Subject Specialist
(FR & SBR)
+7 Years
Teaching Experience

World's Youngest ACCA affiliate ,Completed ACCA at the age of 18
Taha Popatia
Subject Specialist
(MA & AFM)
+9 Years
Teaching Experience

Has secured multiple national positions.
Ali Amanullah
Subject Specialist
(FR)
+7 Years
Teaching Experience

Manager Accounts & Tax in Pharmaceutical Company
Khamis Bilal
Subject Specialist
(TX)
+5 Years
Teaching Experience

Taimoor Mushtaq
Subject Specialist
(FA)
+8 Years
Teaching Experience
Holder of an advanced diploma in accounting and business
Asim Iqbal
Subject Specialist
(BT & LW)
+6 Years
Teaching Experience

Jawad Rauf
Subject Specialist
(FA)
+8 Years
Teaching Experience
Member of "Institute of Chartered Accountants of Pakistan" (ICAP)
Top ACCA Online Learning Providers
Do you want to be held in high esteem by the top companies and employers on a global scale? Do you want to become a top-rated financial accountant or an auditor, a business or tax consultant or a financial analyst in a prestigious globally recognized firm? Then you have come to the right place. You can become a professionally qualified individual by studying in the top ACCA institute in Karachi by taking ACCA classes Online from Vifhe. Before that, read below to get to know what is ACCA and how its roots were placed.


Online Institute of ACCA in Pakistan Explains What is ACCA?
The
Association of Chartered Certified Accountants
came into being on 30th November 1904 by eight accountants, previously named the London Association of Accountants. Fast forward to 2022, ACCA is now a global community-based in 178 countries with current 241000 members and 542000 thriving future members which is continuously growing. It has successful members spread around the world in the fields of finance, accountancy, consultancy, treasury and auditing. It does not stop here. ACCA qualification is recognized by the European Union and Council so you will have a broad perspective area of careers to choose from.
Ace Your Career With ACCA Online Classes in Pakistan
Many things changed after the pandemic and one such positive change is the introduction of higher online education. Students and tutors resorted towards
e-learning in Pakistan
and the world over because it was the need of time however, we at Vifhe have online classes for ACCA on a global level because we provide many benefits along with it.
● Online learning is cost-effective as your traveling costs are reduced. Imagine now you do not need to travel to any other country in search of the best tutor because we have the best ACCA tutors from around the world who come to you themselves in your screens.
● You can easily take classes in the comfort of your home, at your pace and on your own without compromising on your social life.
● If you are worried that you will not be able to experience the on-campus physical teaching atmosphere, then you should know that Vifhe offers Glass board technology for ACCA online courses and you will feel as if you are in front of the tutor.
● 24*7 tutor support to answer all your queries and issues and make sure that you understand each point of the ACCA course and ACCA lecture. This is much better than physical because there you can meet your tutor at the designated set time while your tutor is available online on a social media platform for you to contact any time.
● Broaden your technical skills which are pertinent for any good or career. Online ACCA education at Vifhe is vastly increasing your technical knowledge due to the increase in usage of different gadgets, software and applications
● Vifhe has students from all around the world, from different cultural backgrounds and ethnicities. Our students are globally active on different networking sites making them culturally aware of each other and forming an interactive network where they get to communicate with each other.
● Being acca approved online learning providers, we initiate and facilitate leadership skills and critical thinking in students. You are more in the hold of the situation by creating your personalised classroom and finding improved ways to analyse the situation and ACCA course scenario, understanding it and applying it and looking for qats to form an effective communication.
The world is going through global change; Advancement in technology and business models requires the need for constantly thriving individuals who can meet the demand for implementing growth and change and that is what online higher education from best Acca online learning provider gives to the students. Research says that approx. 95% of employers worldwide regard ACCAs with respect and agree that they have the necessary comprehensive business, accounting, finance, professional and ethical skills and know-how required for the success of any business.
Why Study with The Best ACCA Online Tuition Provider?
Does the title Certified Chartered Accountant trigger some sort of hormone inside you? Surely this title will give you Opportunity, Integrity, Diversity, Analytical skills, Financial expertise, Technical Know-how, Innovation, Professional Competency and most importantly respect from the top employers of the world or the beginning of your successful business which you have always dreamt of. Don't you think these are enough reasons for you to pursue ACCA courses in Pakistan or get enrolled in best acca online courses from Vifhe?

Another advantage of taking online classes from the top ACCA institute in Karachi is that it has been awarded the gold-approved status as a learning partner. A gold-approved learning partner means that you will get the best quality tuition and tutor support and studying with an ALP gives you the certificate that you are surely going to ace the paper.

This is because ACCA does not award gold membership status without high-quality assurance regarding the tutors and teaching methodologies and they are assessed against highly regarded ACCA-set benchmarks and teaching practices. Vifhe is one of the online gold-approved learning partners in Pakistan without a physical presence and it has been awarded this status due to its numerous worldwide and nationwide positions and providing high technology qualitative teaching to its students with a 100% pass rate. It is the top institute of ACCA in Pakistan and conducts online ACCA classes on a global scale.
Frequently asked questions
What Is the Meaning of ACCA?
ACCA stands for the Association of Certified Chartered Accountants.
No, the ACCA is not a degree but a certificate that, upon completion, is ranked equivalent to a master's degree.
How many total ACCA papers are there in Pakistan?
The ACCA qualification is based on 13 individual courses, which you can study online at Vifhe. The extensive courses are divided into multiple sectors; such as finance, tax, accounting, business, law, ethics, management accounting, audit, and analytical skills. The first nine papers are known as the foundation courses, and the rest four are known as the professional papers.
What are the prerequisites for ACCA Online Courses in Pakistan?
You can get enrolled in the Vifhe ACCA online institute after completing your GCSEs and A-levels in separate subjects, but the inclusion of English and math is necessary. You can even start your ACCA after your Inter or B-Com.