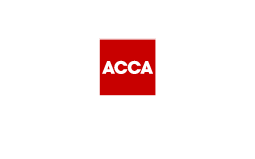 CFA
Chartered Financial Analyst
VIFHE OFFERS A SELF-PACED LEARNING ENVIRONMENT FOR ALL CFA STUDENTS TO HAVE STRONG CONCEPTUAL GRIP OVER FINANCIAL STUDIES AND MAKE THEIR SUCCESS GUARANTED WITH US.
Enhance Your Confidence with our CFA Courses
Instructor - Shoaib Yaqoob
November Attempt
Chartered Financial Analyst
Instructor - Shoaib Yaqoob
February Attempt
Chartered Financial Analyst
Meet our
globally recognised
team!!
Subject Specialist
(
CFA)
+10 Years
Teaching Experience

Mentored
+10,000
ACCA Students Globally

Best Institute For CFA in Pakistan
According to Forbes; "Chartered Financial Analysts are the rock stars of Finance". Finance is a vast field and to excel in any niche in this field is an achievement on its own. The best part is that you can earn this qualification sitting in your comfort zone, in your environment by studying CFA online in Pakistan from Vifhe. The CFA online courses will be taught by the well-versed and experienced CFA Charter holders who are excelling in the finance sector along with conducting many successful international workshops. After taking CFA online classes from Vifhe, you will not need any other study material or any sort of reference, because the comprehensive lectures will be more than enough for you to ace this high grade and highly rewarding qualification.
What is CFA?
It stands for Chartered Financial Analysts. It is a post-graduate globally recognized and honoured certificate program awarded by the American-based CFA Institute on an international level. The pandemic caused the global economy to rethink its decisions, revise its financial policies and distribute the wealth of those in charge in such a manner to create prospects for the future and upcoming generations and thus the need for CFAs. The world of finance is not just limited to earning wealth but encircles an unlimited land of job opportunities and career possibilities in the domains of investment, money ,and saving. CFA credentials are added to those finance professionals who have completed all the requirements and have earned the qualification through rigorous hard work as it is one of the highly esteemed qualifications in the sector of finance.
Prerequisites for CFA Online Course Pakistan
There are certain requirements for this highly sought-after qualification. Once you clear them and become a CFA, you will be looked at with great integrity by the top employers in the finance and investment industry on a global scale.

● You need to first complete your bachelor's degree or a qualification equivalent to it.

● If you are an undergraduate then you should have an 11-month exam window or fewer to attain the graduation degree.

● To have at least 4000 hours of work experience in any related or relevant finance or investment industry, which should be acquired over 3 years of education.

● Have an international passport.

● Should be a resident of a country where the CFA is a recognized and valued qualification, along with having fluency in English.

● Finally, should pass three six-hour exams in three levels of CFA.
The Online CFA Qualification in Pakistan
According to the
CFA institute
, there are less than 500 active CFA charter holders in Pakistan. This means that you could be a few of those CFA professionals from Vifhe who not will be held in high repute by top finance sectors globally but will also have gained immense knowledge in varied financial areas and ethical standards. But wait, do you think this gold standard qualification is easy to accomplish? It is one of the toughest qualifications which is why it brings you to par with the leading establishments of the finance and investment industry and requires rigorous self-study of at least 300 to 400 hours and thorough practice. But let Vifhe make it easy for you.
Our curriculum will cover skills and conceptual knowledge of the ethical and professional standards which will apply to real-world practical examples and scenarios related to investment opportunity, wealth distribution and portfolio management and analysis.
The CFA qualification is divided into 3 levels, each leading towards a 6-hour exam.
● Level one is focused on giving knowledge on important topics which include; ethical and professional standards, economics, derivatives, fixed income, equity investments, corporate finance, alternate investments, wealth distribution and portfolio management and quantitative methods.
● Level two is focused on the application of investment tools and conceptual knowledge in real-world scenarios.
● Level three is the accumulation of all analytical methods and concepts for effective wealth planning and portfolio management. Once the qualification is attained, doors of high career prospects will be opened for you.
Advantages Of Taking CFA Onlinee Classes With Vifhe
● 100+ hours of recorded lectures.
● Live and recorded webinars.
● Live interactive lectures.
● Topic tests and mock exams.
● Comprehensive live practice sessions.
● Active support on WhatsApp group.
● 24*7 tutor support.
● Lectures on high-end glass board technology.
Jobs After CFA Online Classes
The most respected profession and highly acclaimed qualification in the finance industry can get you a job in any respective niche.

● Investment consultant.
● Wealth management.
● Portfolio Management.
● Risk manager or analyst.
● Research Analyst.
● Auditor.
● Accountant.
● Account manager.
● Relationship manager.
● Corporate financial analyst.
● Credit analyst.

Looking at the benefits and job opportunities and the highly credible value of having a CFA attached to your name is credible in itself. So if you have attained 16 years of education and are efficient in the finance and investment sector and get enrolled with Vifhe for CFA online courses now.