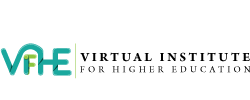 After you are done with your
ACCA
, the general assumption is that either you will be an auditor, or be an accountant or do something related to accounts. Generally you will be considered a boring person and just be interested in numbers and calculations.
But...what if we tell you today that you don't have to be boring but you can be COOL and do a job related to your niche but which is rather unique and gratifying.
Below are 4 cool jobs for you to choose from after doing your ACCA which will give you enjoyment and a rewarding experience
Forensic Accountant
Forensic investigators are people who investigate crime scenes and undercover illegal activities, places and hidden secrets.
A forensic accountant is employed by big companies and authorities ( it can be a personal business as well) to research and find concealed information regarding accounts, taxes and fraudulent people involved in money laundering and tax evasion. Analytical skills are required as well as knowledge about filing money and transactions. Patience and keen skulls are a necessity.
Sports Accountant
You had a dream of becoming a huge sportsman but your parents had other expectations from and hence you did ACCA. Do not despair as you can fulfill at least 60% of your dream and become a sports accountant. You can work under an authority or yourself and be an accountant for a sports club or a particular sports team or teams. You will be dealing with merchandise, travelling, marketing and promotional costs, bonuses and prize money.
International Accountant
If you wanted to be a traveler or had ambitions to see places and countries world over then this job is for you as there will not be a dull or boring minute throughout the whole time.
In this age of digital businesses and globalization, companies are looking for international mergers and acquisitions and they need people who could strategize business deals, financial acquisitions, reach international competitive markets and focus on financial reports and auditing according to the specific country and economy. An International accountant will have to learn how the economy and accounting methodologies of a certain country works and then proceed with the knowledge of a strategic business leader.
Teacher
The most fun job and which earns you a handsome amount is becoming a teacher. You just need to select your specific area of interest and niche and concentrate on that to make it better. You need to be able to pass on the knowledge you know in a practical manner and you will be on the top.
Those who think that teachers are boring old souls could look up to our young CEO Rizwan Maniya who is teaching since 13 years and has opened up his own online learning
platform Vifhe
which has state of art technology with a creative team and skilled
mentors
such as experienced Hassan Dossani, and young Tashwita Gupta who are continuously working hard to make sure all those studying pass with flying colors and get prestigious jobs around the world.