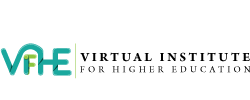 ACCA Purpose and Values
As the world changes with rapid uncertainty, the accountancy profession is compelled to adapt to these changes and roles of professional accountants become more important than ever before.
Acca is a leader of the global accountancy profession that aims to create value for the society and at its heart does everything that supports public interest. With this concept at its core Acca has become what it is today. A leading accountancy body. The values Acca is founded on are inclusion, integrity and innovation.
The accountancy profession needs strategic forward-thinkers who can adapt to technological and global changes and ACCA develops its members to meet this criteria.
ACCA qualification is continually evolving and adapting whilst incorporating changes that meets the need of changing accountancy profession.
ACCA Qualification goes beyond technical and financial competency and delivers professional competency which are highly sought after by employers.


The Members and Students Value
The profession has spread to over176 countries around the globe and under the umbrella of its thriving community it has acquired 227000 members currently and approximate 544000 potential members.
As a leading-innovator of the accounting profession ACCA equips it's students and members with digital capabilities to thrive in the modern work environment via it's continuing professional development programme.
The ACCA qualification fosters professional skills within its members and students that goes beyond technical approach and incorporates ethical values which they need to make a difference.
The ACCA exams journey has moved towards digital development. As the paradigm of accountancy profession shifts, employers expect ACCA members to possess digital skills. Consequently, ACCA incorporates gamification technology in it's digital (EPSM) to assess members' professional skills for realistic business situations.
Also throughout it's journey ACCA introduced computer based assessments using digital platforms such as spreadsheets, word processing and email. Whilst ensuring the quality, relevancy and the values of ACCA Qualification remains paramount.
As part of it's innovation, ACCA provides milestone qualifications so it's members and students develop both academic and professional perspectives. This will allow them to avail unique opportunities in their careers.
Here are the names of these qualifications:
● ACCA Diploma in Accounting and Business
● Advanced Diploma in Accounting and Business
● BSc(Hons) degree in Applied Accounting
● Master's in professional Accountancy
If you are interested in these qualifications then go to the ACCA webpage "Our Qualification" section for elaborate details.


Inclusion In Focus
From a career in finance and accountancy perspective ACCA aims to create values for it's students, members and society as a whole:
Here's how it create values:
It offers development programmes to keep it's members up-to-date. It's research and insight makes sure they stay at the top of their profession. Also, stringent regulations are adhered to by the members so that way employers know they work on internationally
recognized
standards.
Acca qualification provides sufficient diversity so that finance professionals can work internationally in any sector.
ACCA contributes in shaping public policy and plays an integral role in developing international Educational standards
Throughout its history ACCA has built valuable partnerships. This has helped it to deliver it's qualification and services internationally at top standard.
Acca has established a learning community so that fellow students around the world can connect, share tips and support each other during exams.


Conclusion
Every initiative ACCA has taken till now has been focused around it's core values of Inclusion, Integrity and Innovation. These values have given Acca the direction it needed to evolve and stand at top of accountancy