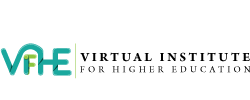 There are a lot of online institutes in the world that provide virtual learning services nowadays. As drastic changes are happening around the globe due to the covid pandemic. The education sector is not far behind in this shift.
The internet has restructured and reshaped a lot of industries and that also includes the education sector.
 There are numerous websites, courses, workshops, and webinars that are heavily trending nowadays that are revolutionizing the way students learn.
During these times of pandemic, the education sector has experienced a serious hindrance in the face to face learning. This has a crippling effect on the student-teacher relationship. however, the learning process must go on. This is where distance online learning comes into play. 
In this blog, we are going to be discussing the top 6 interactive online institutes in the world that provide professional courses.
KAPLAN LEARNING
Kaplan learning provides courses for the following qualification:
Kaplan learning is an emerging platform that has obtained its success through its reputation of publishing Kaplan books that have achieved the rank of approved learning provider from ACCA
Their learning platform also has a blog site where the latest changes, students' ideas, and interactions with lecturers are exchanged. If you have used Kaplan books for ACCA studies then it is a great opportunity for you to use their resources while studying ACCA online with them.
LEARN SIGNAL
Learn signal offers distance learning tuition to over 162 countries across the globe. It is providing a cross-cultural learning platform for students and professionals. Plus, it is GOLD approved Learning Provider of ACCA qualification. This institute focuses on providing tuition to accounting and finance students and helping them update their CPD skills through its courses.
This virtual platform provides the following
They also operate a blog site offering professionals to interact with each other and share insight, advice, tips, and knowledge that helps boost their careers. This platform equips itself with digital tools of webinars and podcasts to provide an enhanced e-learning experience.
LSBF
London School Of Business And Finance(LSBF). This school is part of the global university system and provides innovative education through online degree programs.
LSBF provides a well-structured ACCA qualification program. It offers a super-focused course by some exceptional ACCA tutors. LSBF is an online education system that upholds its prestige through its articulated program and highly competent tutors. This virtual institute gives access to professionals to an online and on-campus learning experience.
The following courses are offered in its study program
LSBF is renowned for its master in finance and investment degree program and guarantees to supply top-notch candidates in the finance and investment market.
ACCA-X
ACCA-X is an e-learning platform that aims to provide the best accountancy courses across the world. It also has a strong online ACCA community where professionals and learners interact and work together. This platform was established to provide students around the globe a space to connect, looking at its success so far ACCA-X seems to have achieved that and might continue to do so. This institute is an extension of ACCA Global and therefore provides ACCA courses online across the world.
Vifhe
Vifhe is a professional online Institute that is student-oriented. It thrives to provide a customized, enjoyable, and engaging learning experience to students. Furthermore, Vifhe aspires to foster exceptional, highly competent individuals. If you envision a professional career for yourself then Vifhe will provide guidance and support to you. The plus point is that it is offering a 30% discount for all post result batches for March 2021 attempt. This online institute gives access to students a self-paced learning opportunity where they could schedule their professional and academic qualifications around their other commitments.
 Here is the featured course Vifhe offers:
 The courses offered are customized around students and their learning.
E SKANZ
This is yet another online learning platform that provides access to distance learning opportunities for ACCA and CA students. This institute is a project of SKANS school of accountancy. While students can access its on-site campus in Pakistan, scans grew its vision to offer its resources and tutors to the world via digital means. The campus was launched in 2018 and continues to expand its student base worldwide. Their courses are offered globally, students are prioritized through 24*7 study support. this includes recorded, hybrid and live sessions plus online material. 
The following courses are offered on campus:
Although these are the only courses offered, scans plans to offer more professional courses on its e-campus.
They also own a blog site that provides relevant insight and updates on ACCA Qualification 
So these are the top 6 options to choose from. All of these institutes provide smart e-learning experience to study for your ACCA qualification. Remember! Studying smart is the key to success. So which one would you pick?