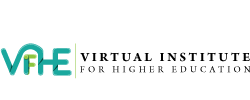 A time comes in your life when you want to decide in which direction you should go. Your whole future depends on this decision. We at VIFHE would recommend that you to opt for the
ACCA degree
. Why?
ACCA stands for Association of Chartered Certified Accountants. Started in 1904 by a group of eight people who wanted more and more people to learn the knowledge of Accounting. It is now operating in more than 180 countries with approximately 771,000 members and counting. It has opened the doors for a wide variety of careers for you to opt for. It has partnered with 114 educational institutions of which
VIFHE
is also a part of.
Global Recognition
ACCA is a globally recognized certification operation in more than 180 countries worldwide. This recognition is due to partnering with the prestigious institutes concerning accounting and finance all over the world. Of all the ACCA members more than 10000 members are practising in accounting firms globally.
Extremely flexible
This is the best part.
You can complete your ACCA in 10 years starting from the date of registration which means you can do it in accordance with other degrees or certifications as well.
There is no such prerequisite for starting your ACCA.
You can take multiple attempts of a course if you fail and can even re-attempt for higher marks.
Exams are taken 4 times in a year so you can decide the time.
You don't need to be associated with any institution although you should take ACCA online classes from a reputable institution like Vifhe, who have renowned mentors such as Rizwan Maniya, Hassan Dossani and Tashwita Gupta. But you can take physical classes or take online or even go for self study.
International Standards
The ACCA qualification is based on internationally recognized accounting standards. The comprehensive courses are designed to teach you auditing, finance, taxation, financial reporting and analysis, management, risk in organizations and business ethics. It has partnered with global bodies like the World Bank and the United Nations and the skill set provided to the ACCA members is such that they can work and set up their business anywhere around the world.
Wide array of career prospects
There are more than 7,500 approved ACCA employers with whom you can work on a global level. After your ACCA, you are the most sought after by organizations as you are skilled academically, practically, and professionally because you have a 3 degree program after your ACCA. You can even start your own business or organization or search in the ACCA Careers job board for job openings.
Higher salary prospects
ACCA is a widely growing certification with members and qualified accountants from all around the world. It is an internationally recognized certification that is in high demand by leading organizations worldwide for accountants, auctioneers, business analysts and managers, financial managers, and data analysts. So naturally, the starting salary is a handsome amount, but it also depends on geographical divisions.
Still confused? Then contact Vifhe to further persuade and tempt you with their state-of-the-art learning technology, expert mentors, 24/7 support, lectures,
webinars
and mock exams, all while sitting in the comfort of your home.